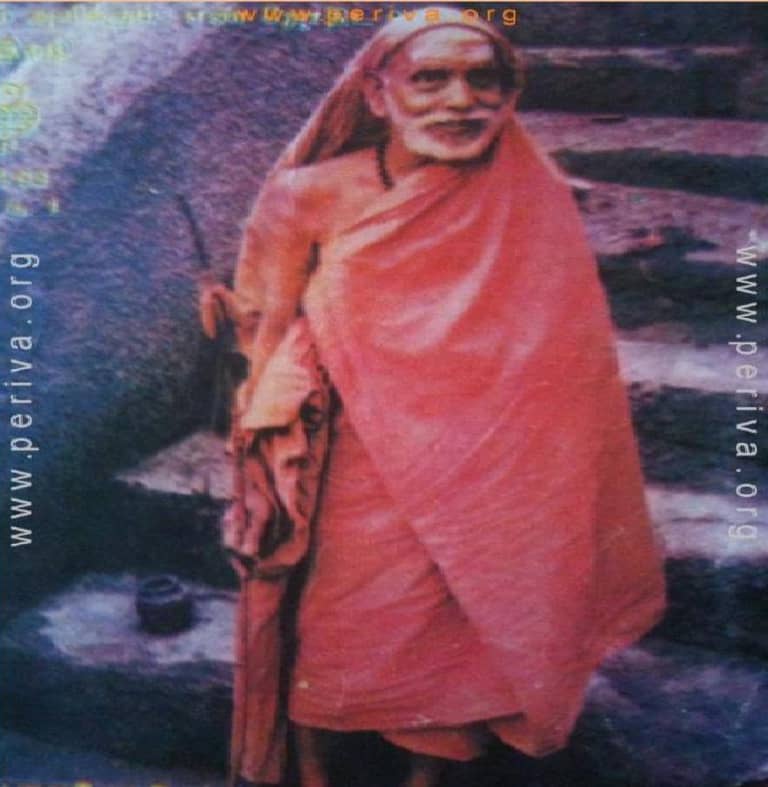 Maha Periva assumed charge of the Kanchi Kamakoti Peetam in the year 1907. Interestingly, this biography book was published in the year 1957 that happened to coincide with the completion of 50 years by Maha Periva as head of the Kanchi Peetam.
Much to my embarrassment, I must admit that for many years I did not care to read this book. The reasons are not far to seek. The size of the book and more importantly, my own indifference significantly delayed the process of reading this precious book.
Realizing such barriers could exist for others too, I thought of extracting a few glimpses from the Tamil book and presenting them as short, easy-to-read e-books in English language. I propose making them in a couple of volumes to be released once a month.
Sri Maha Periva's Life History download file: