Why Pariharam?
It is very well understood that all the problems we face today are due to the Karma of our current or the previous births. So we have to be very careful that we don't add up to our bad karmas in the current birth to wander again to parihara sthalams in the next birth
Why Perform Homam & Pooja?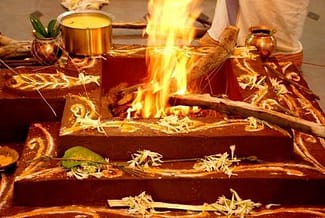 Homam or Homa is a sacrifice ritual where you offer some symbolic things to Lord Agni. In order to get rid of all these problems, people prefer to perform havan or pooja with the best homam pandits. Homam, a traditional Hindu ritual is also followed by Buddhists and Jains as a votive ritual. Homam is going to be performed in one's home or workplace so as to bring Success, Abundance, Peace, Prosperity in Life, removes blockage within the path of your success, by doing homam one can avoid LOSS IN BUSINESS AND BRING MONEY STABILITY.
What is a Sarpa Dosha Parihara Pooja?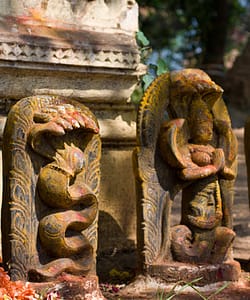 A sarpam is a serpent or snake, and "dosham" means "fault" or "curse." Pariharam is a remedy that is done to remove or lessen the ill effects. A Pooja is a name given generally for any form of ceremonial or organized worship. Rituals like an abishekam (hydration ceremony), alankaram (decoration), archana (light and sound ceremony), etc. can qualify to be called a Pooja. But in the present context, a Pooja can be taken to specify an archana.
Sarpa Dosha Parihara Poojas thus denote the worships done as a remedy for getting relief from the ill effects of causing harms to snakes. An archana, the Light and Sound Ceremony, remains the principal among these worships, which are done for propitiating the Snake God.
How are Sarpa Dosha Parihara Poojas conducted and what are the benefits of doing them?
This ceremony is done to incur the favor of the Snake God, and it involves performance of a Pooja to him, in which an archana plays a principal role. This ritual is done in praise of the deity and in the names of the devotees and their families. The Sarpa Dosha Parihara Poojas done to the Snake God can earn his compassion and mercy for the devotees. This can act as an effective remedy in minimizing and even removing the negative afflictions caused by the congested energies that befall one on account of harming snakes. This can thus ensure the wellbeing of the devotees and their families.
Navagraha Worship Places in Tamil Nadu :
Suryan

Sooriyanar Temple, Travel base : near Aduthurai, Kumbakonam

Chandran

Thingalur, Travel base : near Thiruvaiyaru, Tanjore

Sevvaai

Vaitheesawaran koil, Travel base : near Mayiladuthurai / Sirkali

Budhan

Thiruvenkadu, Travel base : Kumbakonam.

Guru

Alangudi, Travel base: Kumbakonam

Sukran

Kanjanur – next to Sooriyanar koil, Travel base: Kumbakonam

Saneeshwaran

Thirunallaru, Travel base: Karaikal

Ragu

Thirunageswaram, Travel base: Kumbakonam
Travel base: Kumbakonam

Kethu

Keezha Perumpallam, Travelbase: Mayiladuthurai / Sirkali